About Tarlton Heating & Air
Tarlton Heating And Air
Is dedicated to provide you with the absolute best quality workmanship possible.
Being a small company with very little over head expenses, making it possible for us to pass this savings on to you.
Most of my Customers base has been built up by word of mouth and repeat customers.
I put every effort into REPAIRING your system instead of REPLACING
it with a new one.
Or
By charging you for REPLACING PARTS UNNECESSARILY.
I have been repairing and Installing
Heating / Air systems for over 25 years
It is my guarantee to give you expert, quality, honorable service with affordable cost.
Lifetime Warranty on Gas Heat Exchangers

10 - 12 Year Warranty on Compressors
10 Year Warranty on Parts
( Motor - Coil - Control Board - Etc. )

3 yr Labor Warranty
( 5 - 10 yr Labor Warranty available​​​ )

​

1 Year Warranty on Parts and Labor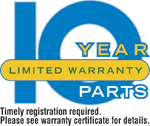 Dear Daniel,
I've written this recommendation of your work to share with other LinkedIn users.

Details of the Recommendation: "Daniel was hired by my company to perform some work. He did a great job! I think Daniel is second to none. I highly recommend him to you as well. Thanks again Daniel!"
Service Category: General Contractor
Year first hired: 2010
Top Qualities: Great Results, Personable, High Integrity

Thank You For Considering Tarlton Heating & Air
Other reviews can be found
​ on Angie's List Website
March 01, 2014

​Installed add on ducting work, registers, and filter intake into a remodeled attic space turned office space. Danny's team has also done some preventive and "on call" HVAC work for me at some duplexes as well.
Member Comments: This job took no time for Danny and his crew to handle. They were very professional in their communication and planning on when they needed to come in and do work in this remodeled area. The first time they came they installed all the duct work and then came back in the end to hook to the system and ensure proper cooling and heating into the new renovated office space. Job well done, and since this time I have Danny and his team on "speed dial" for all my HVAC needs moving forward. Very competitive price points, especially for maintenance plans which should be done twice per year.

​Daniel Howell.
March 30, 2014

​Removed old AC unit, heater, air handler and thermostat and installed new Trane high efficiency system with digital thermostat for 1500 sq.ft. house. Also made other improvements to duct work and vents to make everything work better.
Member Comments: Absolutely fabulous. I called several HVAC companies - both large and small - for bids on this job, and got four estimates. They were all quoting basically the same Trane equipment. Three bids came in between $8000 and $11,000. Tarlton's bid was $5000 and the system he was offering was actually the BETTER than the others (higher end components and free digital thermostat that others wanted an up-charge for).
He bid the job quickly and kept his appointments. Installed in one day, as promised, cleaned up well, and we couldn't be happier. He also sent in the energy rebate forms to Duke Energy and we received a $200 check in the mail a few weeks later, and we didn't have to lift a finger.
​
KEN-ANGIE FISHER